Mageyfe Khasene – Plague Wedding Spectacle
May 10 @ 19:00

-

20:30

UTC+0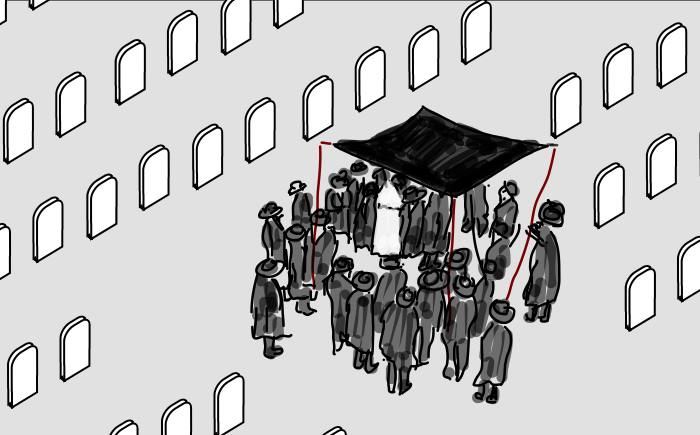 Come to a Mageyfe Khasene (plague wedding) spectacle featuring famous Yiddish artists and academics :
Alicia Svigals,
Michael Steinlauf,
Psoy Korolenko,
Polina Shepherd,
Yale Strom,
Elizabeth Schwartz,
Mikhl Yashinsky,
Anna Rozenfeld,
Lea Rosenfeld,
Rafi Caplan,
Amelia Gleser,
Tanja Yakovleva!
We are raising money to hire more Yiddishists in order to transform our small organisation into a House of Yiddishland, to operate both locally in San Diego and internationally.
Date
: Sunday, May 10th, 2020
Time:
11 am to 12.30 pm PDT ( (2 p.m. EDT, 7 p.m. in the UK, 8 p.m. in Europe, 9 p.m. in Israel)
Admission:
donation-based, donate what you can, from $18 to $1,800! (
https://www.jewcer.org/project/yaaana/
)
Registration:
please email us at info@yaaana.com to access the Zoom link. Due to security reasons, all guests must be registered.
Mageyfe Khasene – Plague Wedding Spectacle