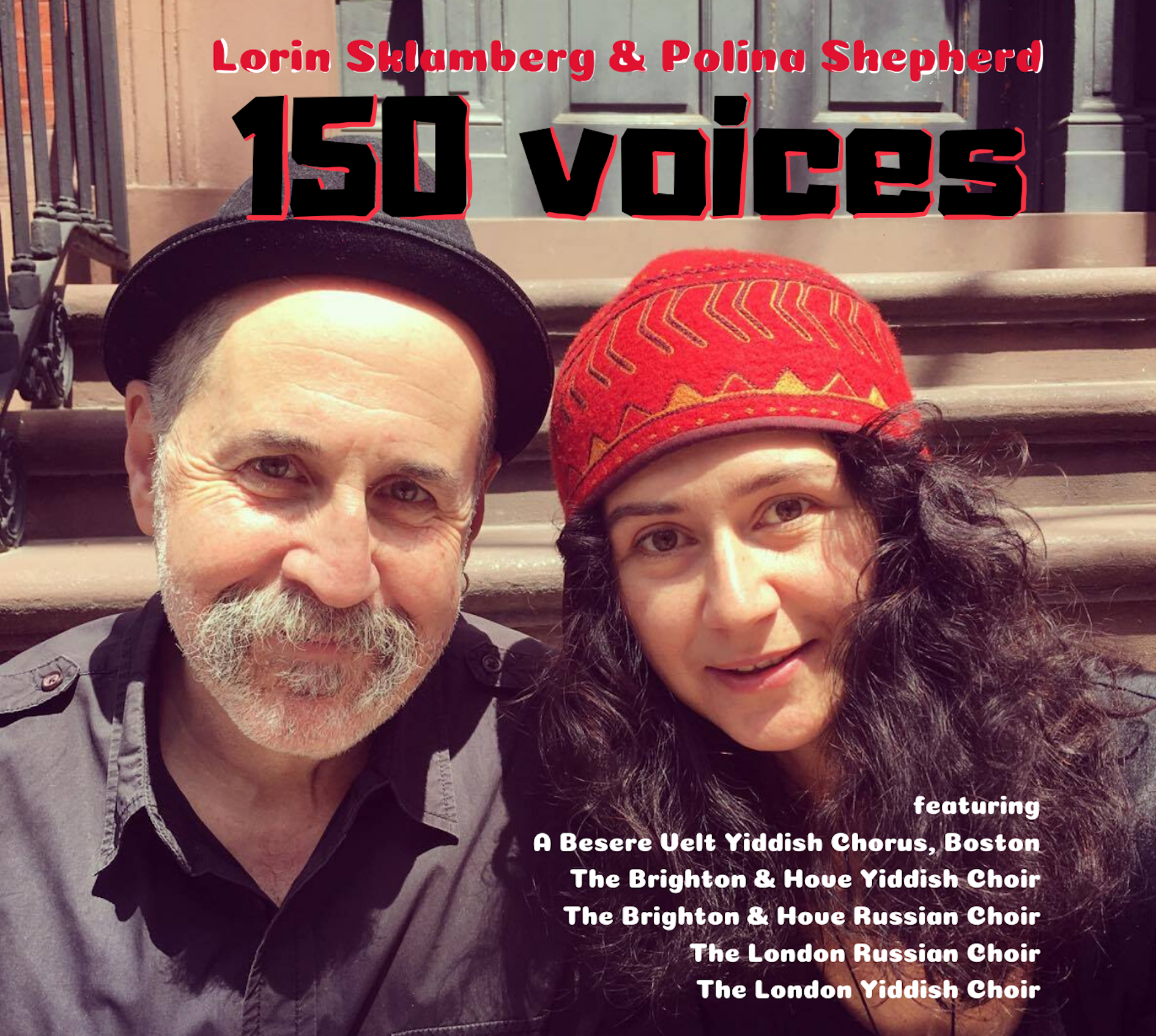 £15.00 including postage in the UK
£16.99 including postage to Europe.
£17.99 including postage overseas.
Please get in touch for buying more than 5 CDs at once, buy dozens of copies for your choir with serious discounts up to half price and no postage.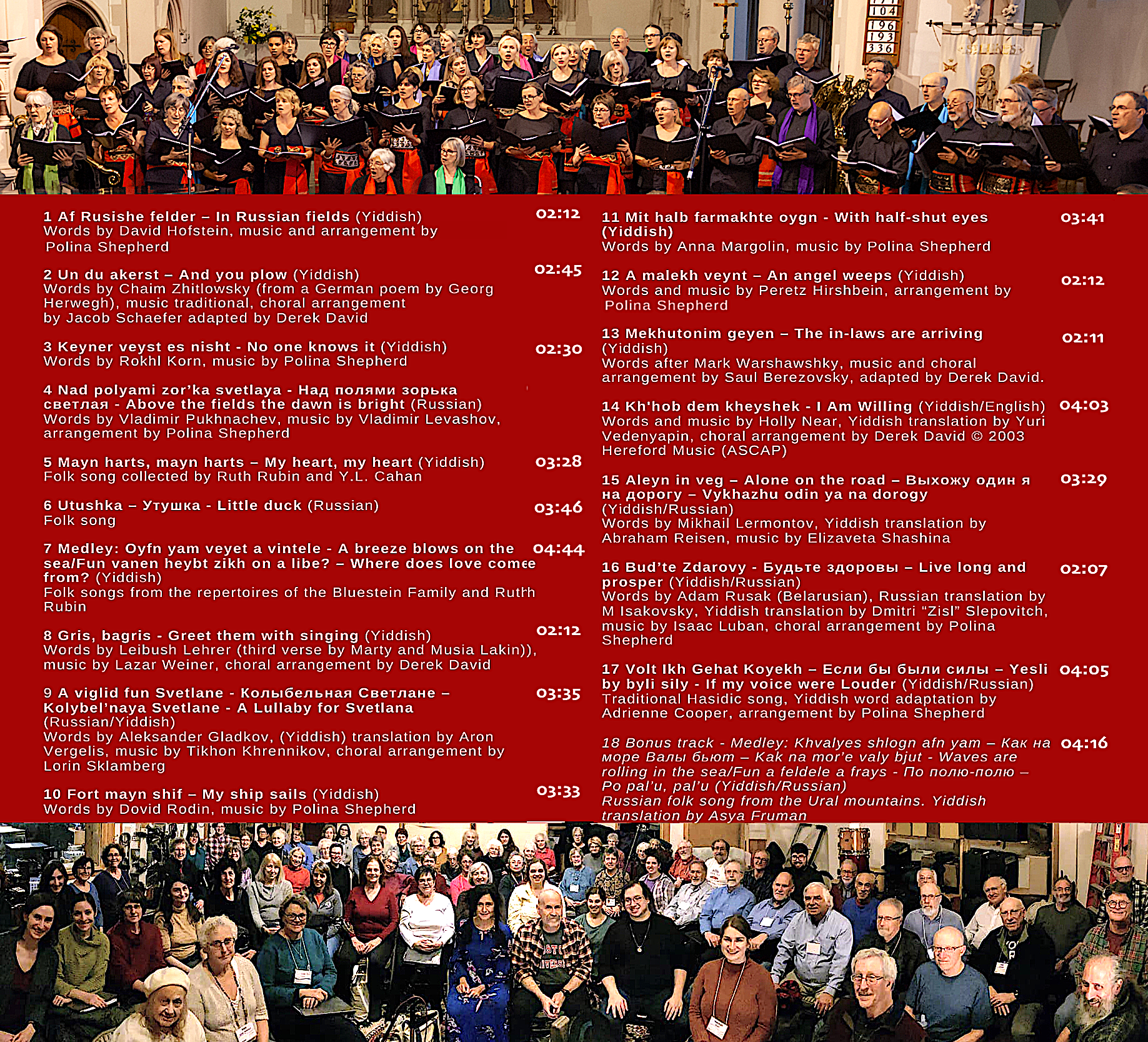 Russian and Yiddish folk and art songs and newly composed originals sung by five choirs in the UK and USA and a duo of two international cultural activists: Siberian-born singer, composer and choir leader Polina Shepherd and the lead singer of the Grammy Award-winning Klezmatics Lorin Sklamberg.
Participating choirs:
The Brighton and Hove Yiddish Choir
The Brighton and Hove Russian Choir
The London Russian Choir
The London Yiddish Choir
A Besere Velt Yiddish Chorus, Boston Workers Circle. Conducted by Derek David, Director
Read about the project here
Come here for the CD lyrics in a few days.