NEW: 150 Voices - a unique programme of Russian & Yiddish songs with groups or choirs with a lead singer of a Grammy winning band The Klezmatics (USA) and Polina. Here is how it works: we come to your town, teach a workshop and then put a public performance together. This can be with an existing choir, several choirs brought together or a group of people who come together just for the event. Workshop can be anything from 3 hours with an existing choir to a full weekend. The original programme is a recording with five choirs in the UK and USA: 150 voices. Contact Polina for more information.
The Polina Shepherd Vocal Experience covers many aspects of vocal music from solo voice to large scale choral improvisation or highly arranged and conducted choir pieces and smaller chamber groups. Polina leads several choirs locally and also teaches choral workshops internationally.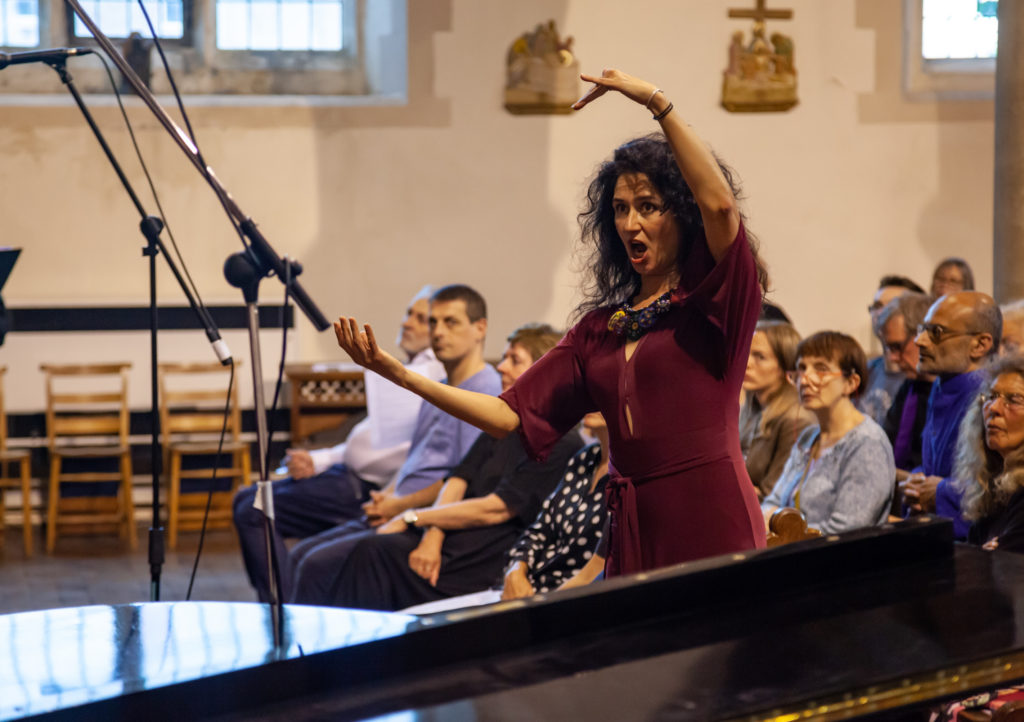 The Russian and Yiddish Choirs are open to all. You do not have to be fluent in Russian or Yiddish to join. In each of these choirs a true feeling of community is combined with dedication to the cultural, spiritual and folk roots of its singing tradition. The repertoire ranges from popular song, festival music, "nigunim" (wordless Jewish traditional melodies), great classical works by composers such as Tchaikovsky and Rachmaninov and contemporary songs.
Choir members are encouraged to free their voices, harmonise with others, and improvise when the music calls for it. Singers grow in confidence as they learn to sing by ear and memorise their parts. The choirs perform regularly and take part in festivals throughout the year. They frequently combine forces to sing at larger events and for recording sessions.
Past choirs:
The London Yiddish Choir 2011 - 2019

Chutzpah choir Brighton 2007-2011 (renewed in 2015)

Khorovod, Brighton 7 Hove, 2011-2012