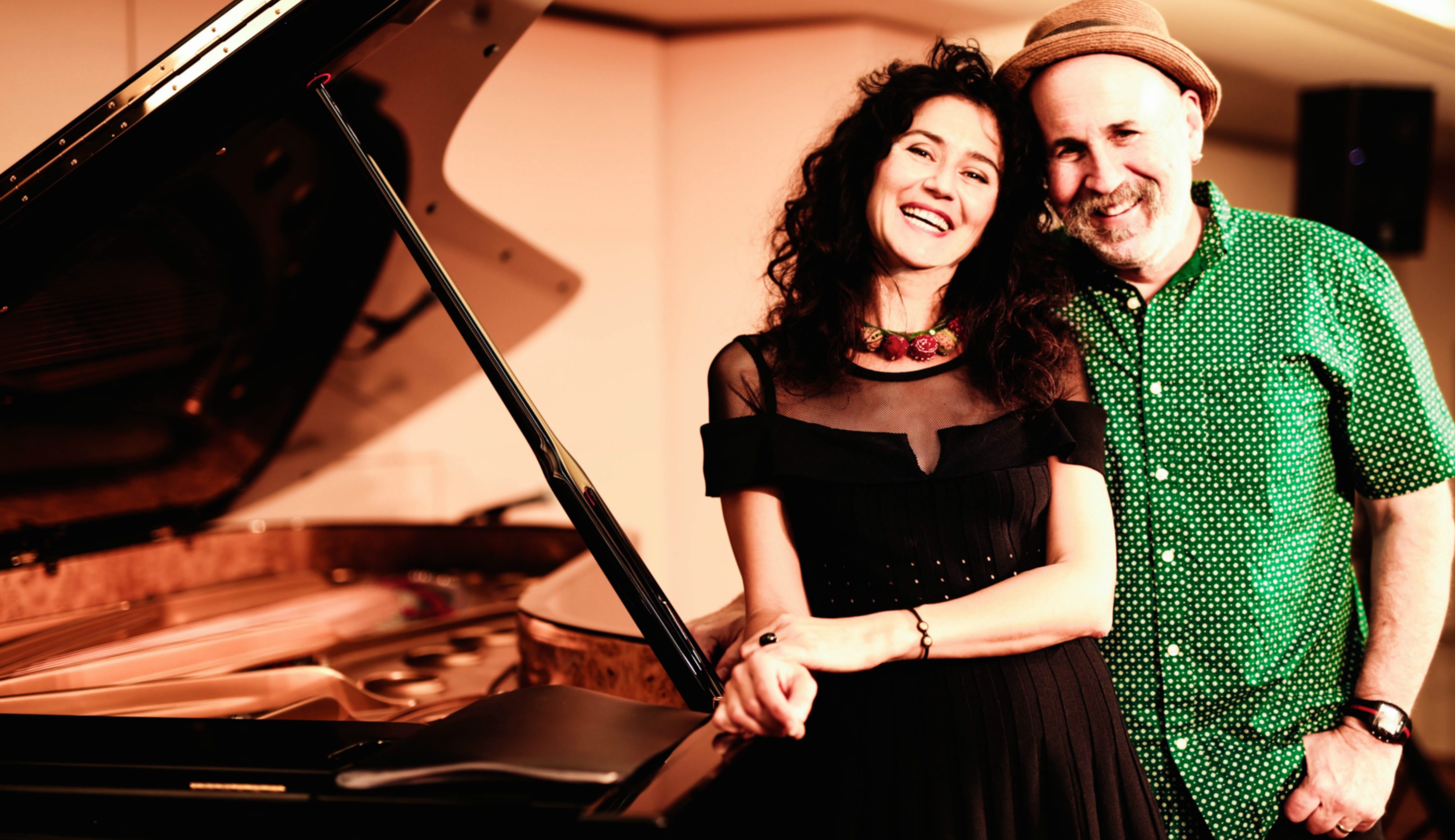 "...experience two voices that were made to sing together" - Ari Davidow, The Klezmershack
Lorin Sklamberg - voice, guitar, accordion, piano (New York, USA)
Polina Shepherd – voice, piano (Brighton, UK)
The Izba, the Shtibl and the Global Village:
A melange of Russian song and Yiddish / klezmer with the lead singer of the Grammy winning Klezmatics and a Siberian-born British singer.
Russian Art songs (Romance), folk and Soviet melodies in Yiddish, bilingual Odessa songs, Russian lyrics put to klezmer tunes, Soviet collective farm songs from a century ago and original material exploring the connection between the Steppes and the Shtetl.
Read about the duo's project with choirs 150 Voices
Read Lorin and Polina's interview to Nmishi Yoro Radio (UK) (November 2020) here
 Lorin Sklamberg  - voice, accordion, guitar, piano
Lead singer of the Grammy winning Klezmatics, a leading exponent of Yiddish song and traditional Jewish vocal techniques. The legendary music critic Robert Christgau has described Lorin Sklamberg's voice as "transcendent, ethereal and sensual," … Since he co-founded the legendary klezmer group in 1986, Lorin Sklamberg has been on the receiving end of countless tributes of that nature—his crystalline, expressive vocalizing never fails to have an emotional impact on all within its range.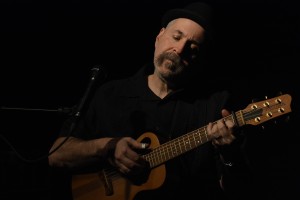 He has also worked for the YIVO Institute for Jewish Research for almost 25 years, currently as its Sound Archivist. For 14 years he was the coordinator of KlezKamp: The Yiddish Folk Arts Program, and co-founded Living Traditions. Lorin can be heard on some 50 CDs, and also composes and performs for film, dance, stage and produces recordings
Whilst living in Kazan (capital of Tatarstan, Russia) and studying at the State Academy, Polina joined Russia′s first klezmer band after Perestroika, Simkha and toured in dark Soviet theatres, to Boris Yeltsin and to the World in 1998-2002.
She is one of the first generation of musicians of the Yiddish revival scene in Eastern Europe: acting as a programme director, educator and performer she has been involved in festivals, conferences and seminars globally.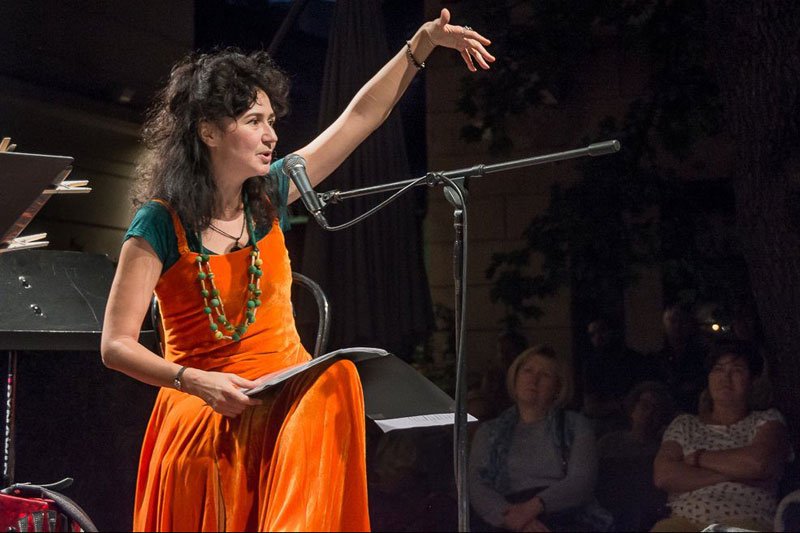 Now living in Britain, Polina leads four choirs and continues to tour internationally as a Yiddish and Russian singer. Her compositions, including music for theatre, large and small scale choir pieces and other vocal settings for Yiddish poems are performed by soloists and choirs all over the world.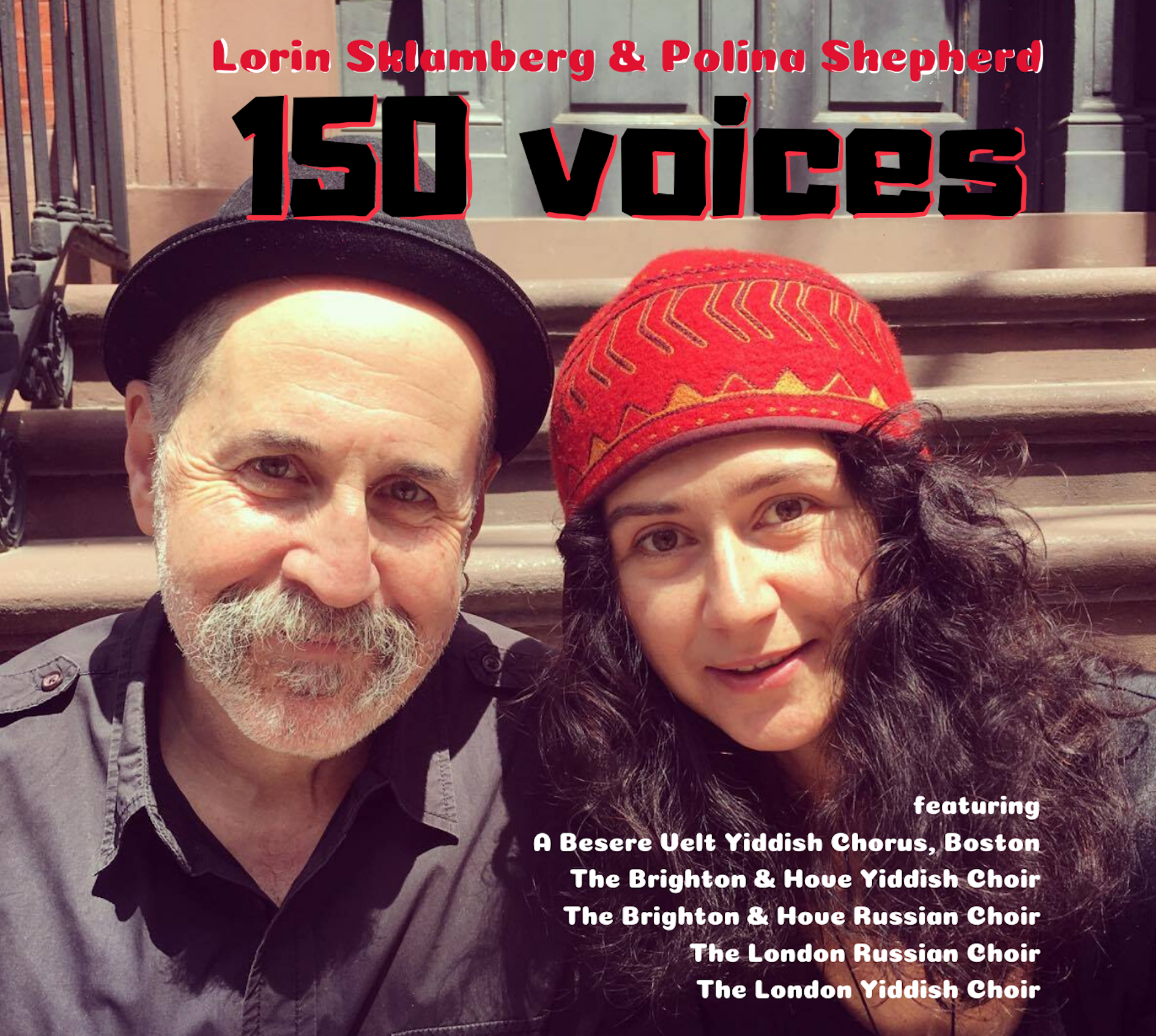 To continue and develop their work as performers, their research, their work in education and community, Lorin and Polina went on a further journey : their project 150 Voices involves work with choirs and communities. They devised a programme of songs that can be taken to any choir anywhere in the world, workshopped by the duo and and performed as a concert programme.
The first great step on this journey was to record a CD. Here it is: Russian and Yiddish folk and art songs and newly composed originals sung by five choirs in the UK and USA and a duo of two international cultural activists: Siberian-born singer, composer and choir leader Polina Shepherd and the lead singer of the Grammy Award-winning Klezmatics Lorin Sklamberg.
Participating choirs:
The Brighton and Hove Yiddish Choir
The Brighton and Hove Russian Choir
The London Russian Choir
The London Yiddish Choir
A Besere Velt Yiddish Chorus, Boston Workers Circle. Conducted by Derek David, Director
Read more about the project here
CD 150 Voices page, samples and purchase buttons are here
Related Images: