BRING THIS UNIQUE PROGRAMME TO YOUR TOWN!
Here is how it works: we come to your town, teach a workshop and then put a public performance together. This can be with an existing choir, several choirs brought together or a group of people who come together just for the event. Workshop can be anything from 3 hours to a full weekend. Listen to what it may sound like here. Contact Polina for more information and bring more voices together!
150 voices of the Izba, the Shtibl and the Global Village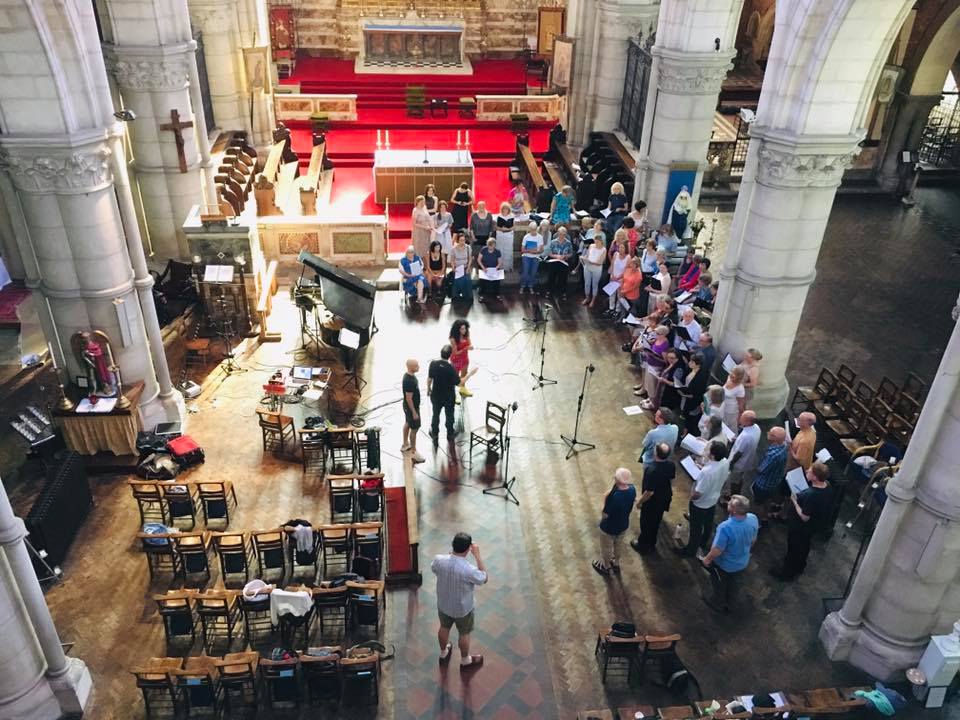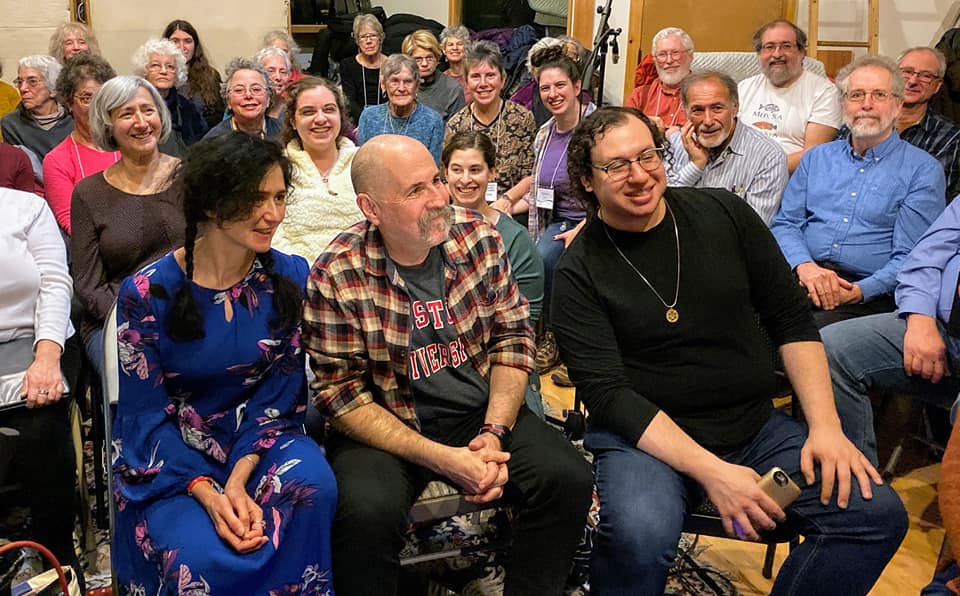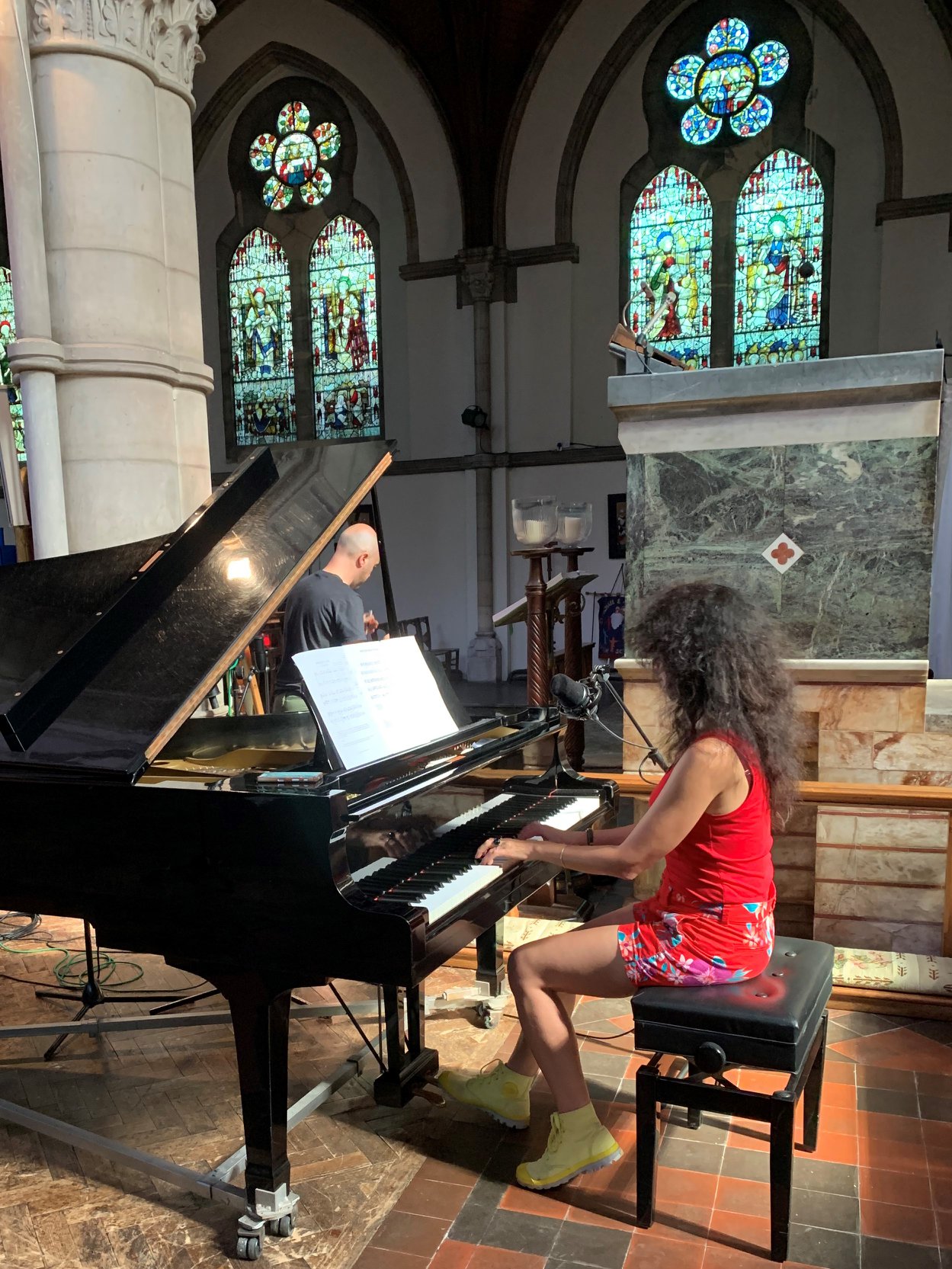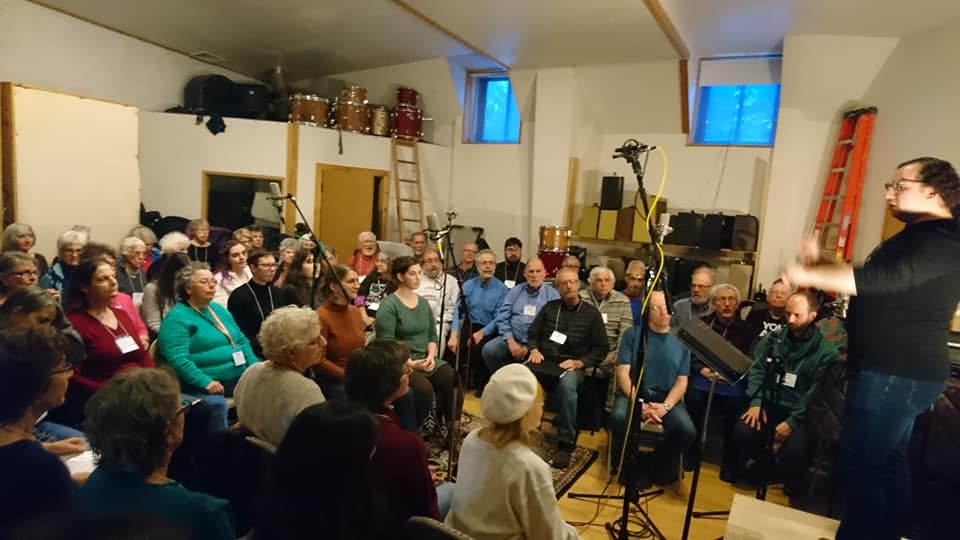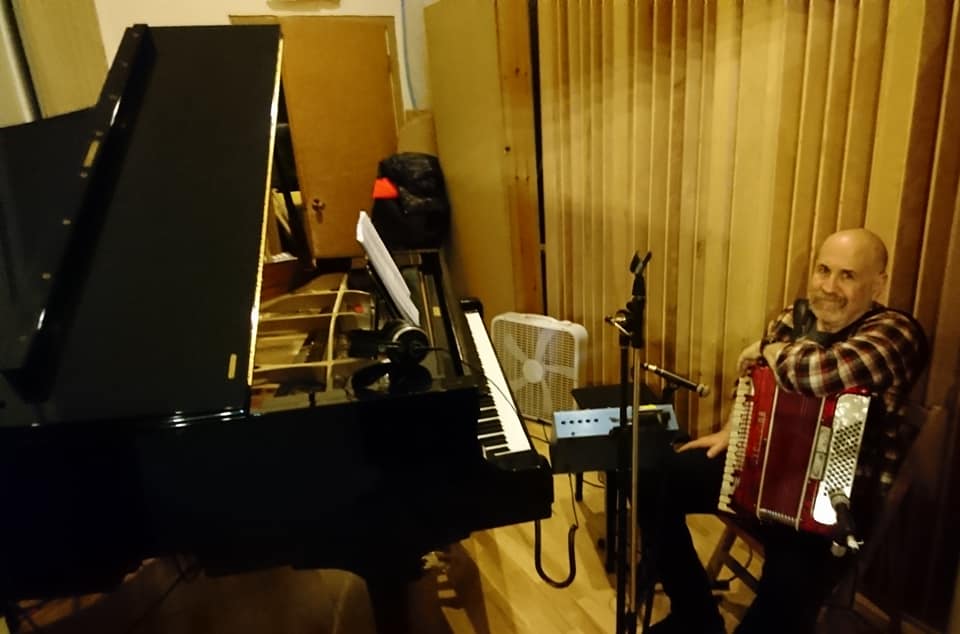 When the world needs beauty and unity, when we all need love and kindness, we sing together and we fill our lives and the world with music. We bring cultures together, we bring countries together, we cherish beautiful songs from the past, create our own songs of the present and move ourselves into the future.
We are five choirs in London and Brighton, UK and Boston, USA brought together by two international cultural activists: a Siberian-born singer, composer and choir leader Polina Shepherd (Brighton) and the lead singer of the Grammy winning Klezmatics Lorin Sklamberg (New York).
Together we explore the connection between the Steppes and the Shtetl through folk and art songs, arranged specifically for this project, and newly composed originals.
Brighton session
In 2019, The British Library issued a grant to preserve music being made in the UK but originally comes from elsewhere. In August 2019, a Brighton based organisation BestFoot Music made a recording of four Brighton and London choirs led by Polina, Yiddish and Russian, joined by Lorin & Polina singing as a duo. This session and will be included in the British Library archive. Rough edits of these 8 songs can be heard here.
Boston session
A Besere Velt Yiddish Chorus in Boston is directed by Derek David. This intergenerational community "weaves the heartache and irrepressible idealism of Yiddish folk music into a vision of justice and humanity for the 21st century" (a quote from their web page). Both Lorin and Polina had worked with the chorus in the past. The idea to record together was met by the Chorus and Derek with great enthusiasm. In December 2019, 80 members of the chorus sat shoulder to shoulder in a small studio outside Boston singing with the duo for the first time… for 6 hours! As a result, we have three traditional Yiddish songs and a Yiddish version of Holly Near's I am willing as part of the project.
New York session
To make this into a full CD, Lorin and Polina recorded a few songs as a duo in New York, their usual folk, art and original songs from the two cultures.
Lorin Sklamberg  – voice, guitar, accordion
Polina Shepherd   – voice, piano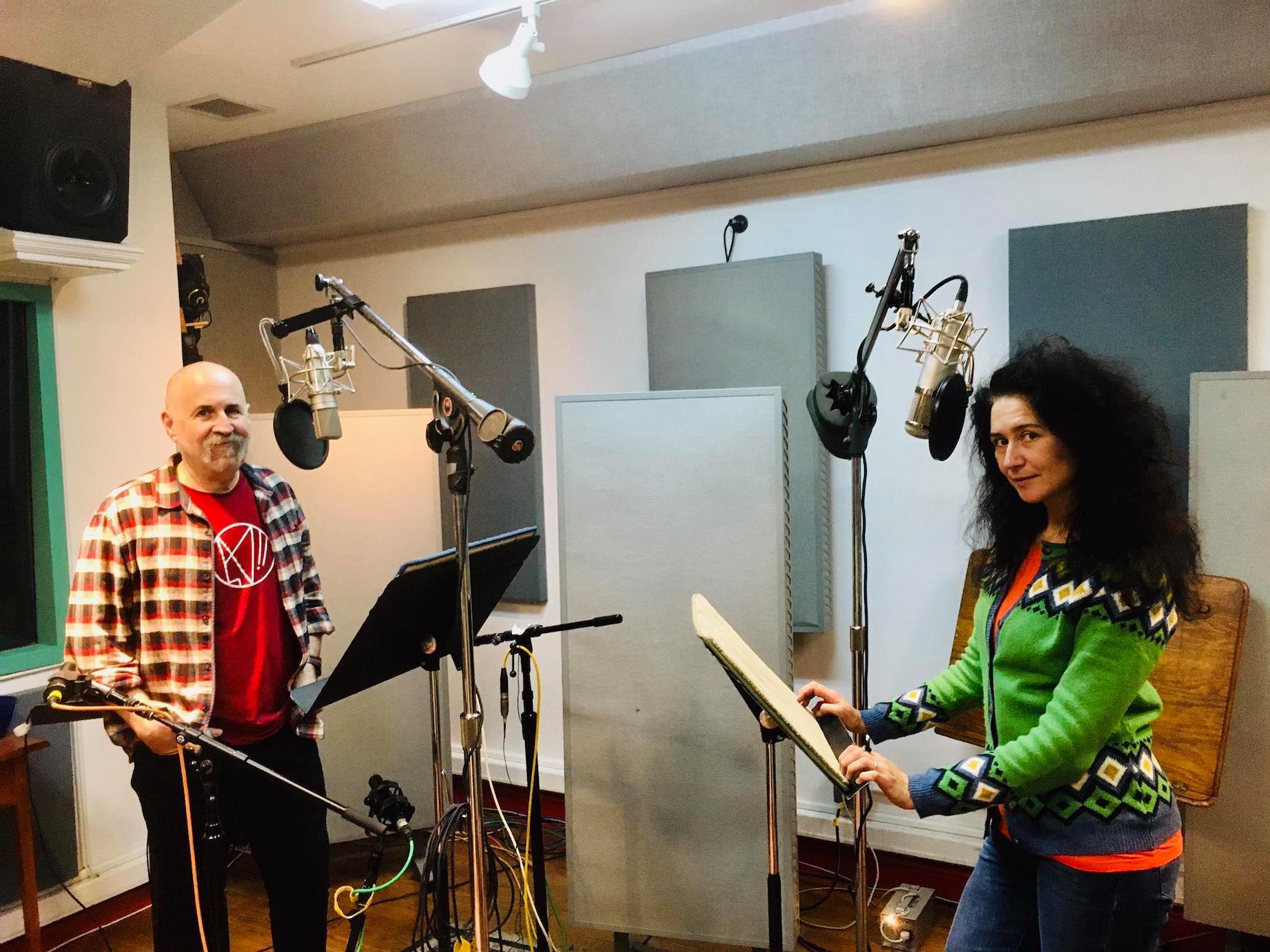 RECORDING ENGINEERS AND STUDIOS
Song list, UK session
UK : Lorin & Polina with four choirs
Volt Ikh Gehat Koyekh – Если бы были силы – Yesli by byli Sily – If my Voice were Louder
Yiddish / Russian. Traditional Hasidic song, Yiddish adapted A Cooper
A Viglid fun Svetlane – Колыбельная Светлане – Kolybel'naya Svetlane – A Lullaby for Sv'etlana. Russian / Yiddish. lyrics A Gladkov, music T Khrennikov, Yiddish translation A Vergelis
Fort Mayn Shif – My Ship goes . Yiddish. lyrics D Rodin, music P Shepherd
Utushka – Утушка – Little Duck. Russian. Russian folk song
Af Rusishe Felder – In Russian Fields. Yiddish. lyrics D Hofshteyn, music P Shepherd
---
Lorin & Polina with London and Brighton & Hove Russian choirs
Nad Polyami Zor'ka Svetlaya – Над Полями Зорька Светлая – Above the Fields the Dawn is Bright. Russian. lyrics V Pukhnachev, music V Levashov
Bud'te Zdarovy – Будьте здоровы – Live long and prosper. Russian & Yiddish. lyrics A Rusak (Belorussian), translation M Isakovsky, music I Luban
---
Lorin & Polina with London and Brighton & Hove Yiddish choirs
A Malekh Veynt – An Angel Weeps. Yiddish. lyrics & music P Hirshbein
Song list, USA sessions
USA: BOSTON SESSION
Lorin & Polina with A Besere Velt Yiddish Chorus, conductor – Derek David.
Un Du Akerst – And you plow. Yiddish. lyrics H Zhitlovsky based on a poem by G Herwegh, music – unknown
Gris, Bagris Zey Mit Gezang – Greet them with Singing. Yiddish. lyrics L Lehrer, 3rd verse M and M Lakin, music L Weiner
Mekhutonim Geyen – The In-Laws Are Arriving. Yiddish. lyrics adapted from M Warshawshky, music S Berezovsky
Kh'hob dem Gloybn – I am Willing. Yiddish & English. lyrics Holly Near, Yiddish translation Y Vedenyapin
---
NEW YORK SESSION Lorin & Polina Duo
Fun vanen heybt zikh on a libe – Where does Love come from. Yiddish. Folk song
Khvalyes shlogn afn Yam – Как на море Валы бьют – Kak na Mor'e Valy bjut – Waves are rolling in the Sea. Yiddish & Russian. Russian folk song, Yiddish translation by A Fruman
Fun a feldele – По Полю, Полю – Pa Pal'u, Pal'u – From a Field. Yiddish & Russian. Russian folk song, Yiddish translation by A Fruman
Oyfn Yam veyet a Vintele – Over The Sea The Breezes Are Blowing. Yiddish. Folk song
Mit Halb Farmakhte Oygn – With Half-Shut Eyes. Yiddish. lyrics A Margolin, music P Shepherd
Keyner veyst es nisht – No one knows it. Yiddish. lyrics R Korn, music P. Shepherd