NEW CHOIR Slavic Voices Winter term starts in London
November 23 @ 19:00

-

21:00

UTC+0
LONDON CHOIR
Thursdays 7-9pm near Victoria / Pimlico
Winter term (10 sessions): 23, 30 November, 7, 14 December (break), 11, 18, 25 January, 1, 8, 15 February with a concert in Brighton on 10 February (voluntary).
Slavic Voices is a new choir in London and Brighton & Hove for singers of all backgrounds. We present music of all styles from the Slavic world: Orthodox chants, beautiful classics by Rachmaninov, Tchaikovsky and others, refined XVIII-XIX-centuries Art songs and gritty folklore from the far corners of Siberia to the banks of the Black Sea. The repertoire is sung mainly in Russian but also in Macedonian, Ukrainian, Belorussian, occasionally in Bulgarian, Polish, Czech, and adding a guest visit by a song in Yiddish or Georgian.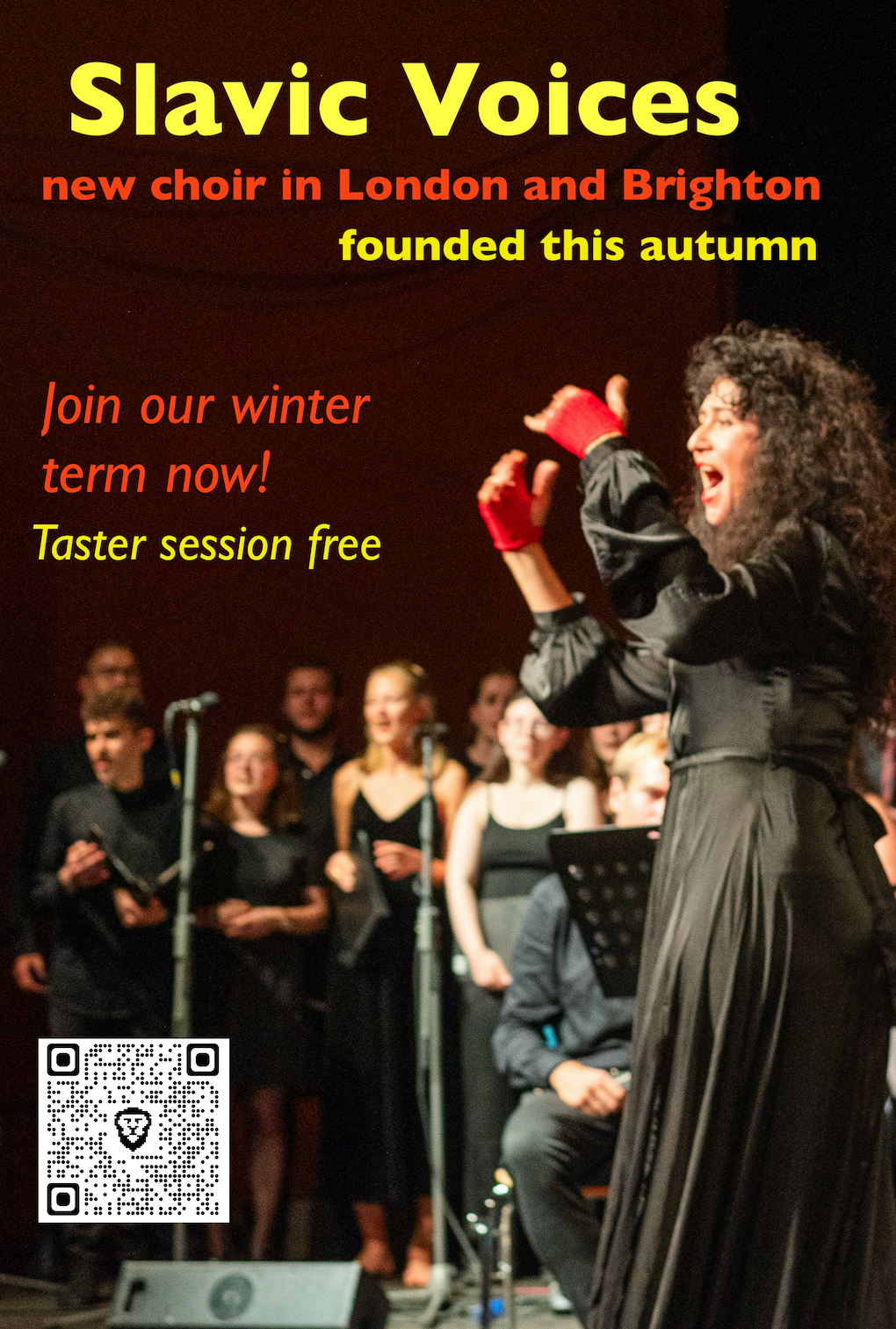 Join us on the journey to explore and share this culturally unique and musically diverse repertoire with the wide world. We perform at festivals and choral events, present our own concerts and collaborations with choirs and instrumentalists several times a year. Led by Polina Skovoroda-Shepherd, granddaughter of a Cossack, an internationally acclaimed performer, educator and cultural activist.
We always welcome new members. Please get in touch if you have any questions or join Polina's monthly mailing list to receive the news. Follow us on Instagram
Taster session free, full term fee when joining the choir. Discounts available when joining half way through the term.
Term fee (10 sessions): £80 (£60 students) payable in cash, cheque to Polina Shepherd or via PayPal using Friends and Family option here
Related Images:
NEW CHOIR Slavic Voices Winter term starts in London